101 Consciousness Hacking Secrets: Exploring the Intersection of Technology, Humanity, and Consciousness
Unlocking our Potential with Techniques, Tools, and Practices for Personal Growth and Well-Being
Consciousness (noun)
the state of being aware of and responsive to one's surroundings.
Hacking (noun)
the gaining of unauthorized access to data in a system or computer.
Welcome to 101 Consciousness Hacking Secrets, a series that explores the intersection of technology, humanity, and consciousness. In this series, we will explore the many ways in which technology, techniques, and practices can be used to hack our consciousness, with the goal of expanding our awareness and enhancing our well-being.
But what do we mean by "consciousness hacking?" At its core, consciousness hacking refers to the use of technology, techniques, and practices to alter our state of consciousness, with the goal of expanding our awareness and enhancing our well-being. This can involve a wide range of approaches, from meditation and breathwork to biofeedback and neurofeedback, and from psychedelic substances to virtual reality experiences.
The term "consciousness hacking" was coined by Mikey Siegel, a researcher and engineer who founded the Consciousness Hacking movement in 2013. According to Siegel, the goal of consciousness hacking is to "bring together technology, science, and art to hack the mind, expand human consciousness, and elevate humanity's baseline state of well-being."
A key aspect, consciousness hacking is about using technology to help us better understand and explore our own consciousness. This can involve using wearables, apps, and other digital tools to monitor our physiological and emotional states, as well as using virtual reality and other immersive experiences to simulate altered states of consciousness.
But consciousness hacking is not just about technology. It's also about using techniques and practices that have been used for thousands of years to alter our consciousness and promote personal growth. These techniques can include meditation, breathwork, yoga, and other practices that help us cultivate mindfulness, reduce stress, and enhance our well-being.
The goal of consciousness hacking is not to escape from reality, but to engage with it more deeply and authentically. By expanding our awareness and understanding of our own consciousness, we can become more present and engaged in our lives, and more connected to the world around us.
In this series, we will explore 101 different techniques and practices that can be used to hack our consciousness and enhance our well-being. Some of these techniques will be familiar to you, while others may be new and surprising. But each one has the potential to help you deepen your understanding of your own consciousness and move towards a more authentic and fulfilling life.
We will explore the benefits of mindfulness meditation, the science of flow, the role of psychedelics in consciousness hacking, the importance of sleep, the power of breathwork, the benefits of nature exposure, the role of community in consciousness hacking, and many other topics.
As we explore these techniques and practices, it's important to keep in mind that there is no one-size-fits-all approach to consciousness hacking. What works for one person may not work for another. The key is to experiment with different techniques and practices, and find the ones that resonate with you and help you achieve your goals.
I'm excited to embark on this journey of exploration and discovery with you, and I hope that this series will serve as a valuable resource for those interested in consciousness hacking and personal growth. Let's get started!
101 Secrets to Hack your Consciousness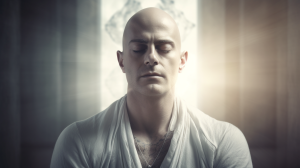 Unlock the Power of Your Dreams: Top Lucid Dreaming Tips to Achieve Conscious Dreamings Increase the Frequency and Quality of Your Lucid Dreams with These
Read More »
Note: Some of the more fringe consciousness hacks come with a Black Label warning, which means you should check the legalities in your country. All consciousness hacks come with the following medical disclaimer: 
Disclaimer: THE SITE MAY OFFER HEALTH, FITNESS, NUTRITIONAL AND OTHER SUCH INFORMATION, BUT SUCH INFORMATION IS DESIGNED FOR EDUCATIONAL AND INFORMATIONAL PURPOSES ONLY. THE INFORMATION CONTAINED ON THE SITE DOES NOT AND IS NOT INTENDED TO CONVEY MEDICAL/PSYCHOTHERAPY ADVICE AND DOES NOT CONSTITUTE THE PRACTICE OF MEDICINE. YOU SHOULD NOT RELY ON THIS INFORMATION AS A SUBSTITUTE FOR, NOR DOES IT REPLACE, PROFESSIONAL MEDICAL AND/OR PSYCHOTHERAPY ADVICE, DIAGNOSIS, OR TREATMENT. IAMCONNECTED IS NOT RESPONSIBLE FOR ANY ACTIONS OR INACTION ON A USER'S PART BASED ON THE INFORMATION THAT IS PRESENTED ON THE SITE.
New hacks are posted every Monday AEST. 
Big Love 
Troy Haines
Chief Consciousness Hacker
iAMconnected