Podcast: Play in new window | Download (Duration: 1:09:13 — 63.4MB) | Embed
Subscribe: Apple Podcasts | iHeartRadio | RSS | More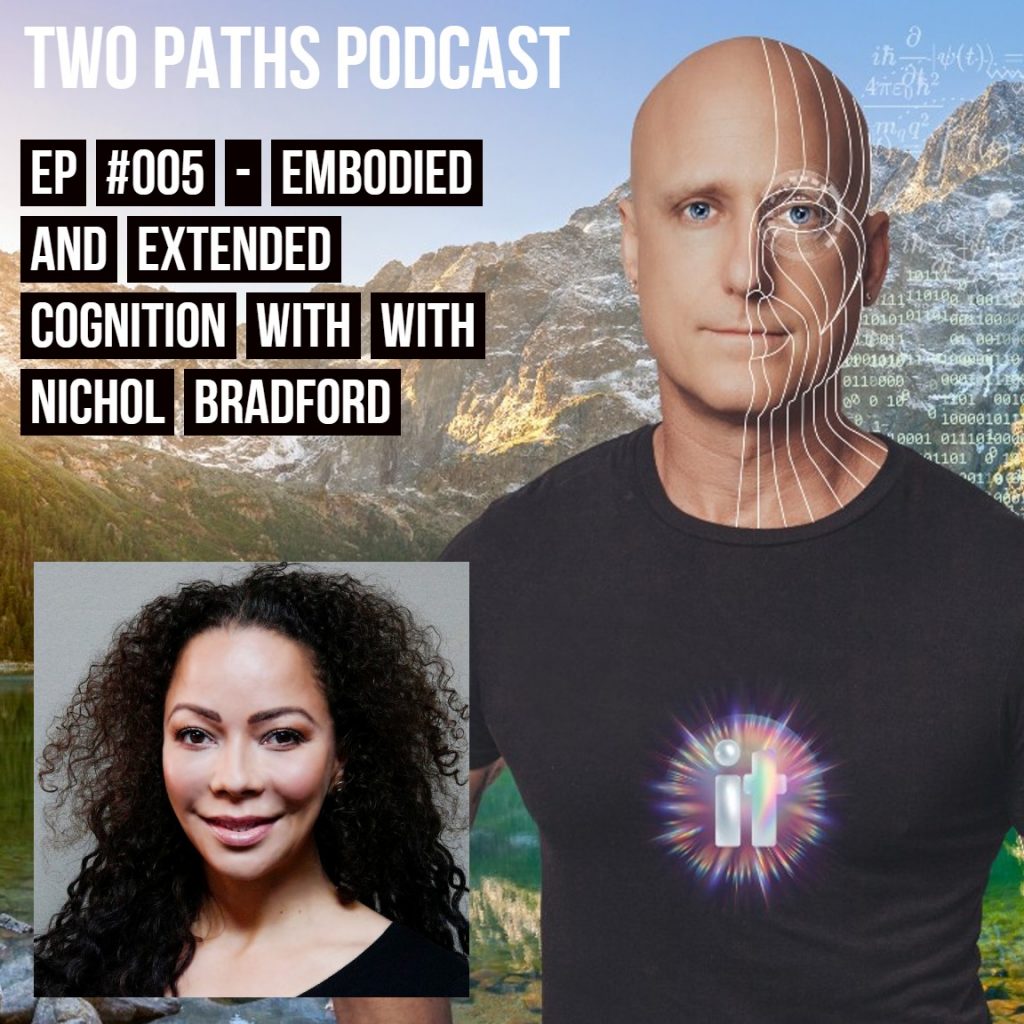 Two Paths Podcast Ep#005
Troy is joined by Nichol Bradford, founder of the Transformative Technology movement. Troy first met Nichol through the Transformative Technologies ecosystem. Nichol was looking for someone to support building the Transformative Tech ecosystem in Australia, which for Troy having worked in startup and innovation for close to a decade and with a passion for consciousness, it was a great connection.
They both share a passion for the positive influence that technology can be on the evolution of humanity. Helping elevate human consciousness. Transformative Technology is a community, supporting entrepreneurs and innovators to build human centred technologies that help us to evolve.
Who is Nichol Bradford?
Nichol's a pioneer, innovator, investor and thought leader at the intersection of technology and human transformation.
Nichol invests as the Co-Founder and Partner at Nirmeia Collective, a seed stage venture fund. She builds community as the Co-Founder of Transformative Tech.org, a global ecosystem dedicated to educating, gathering, and activating wellbeing tech founders, investors, and innovators – with 9000 members in 72 countries. She shapes global thinking as a speaker, futurist, strategist, and author.
Nichol is a senior interactive entertainment executive. She has been responsible for strategy, operations, marketing and production roles at major brands that include Epic Games, Activision Blizzard, Disney, and Vivendi. Nichol led operations for World of Warcraft China and all of Blizzard Entertainment's properties in China as well as held a key role on the Vivendi Games team responsible for the Activision-Blizzard merger – an $18B deal and an industry-defining event. She has helped produce events in the metaverse at Epic that broke world records.
Nichol is an Adjunct professor at Stanford University, a graduate of Singularity University's Global Solutions program, and she has an MBA from the Wharton School of Business. She is a university Trustee at CIIS and is a fellow of the British American Project.