By subscribing to this podcast, you will automatically receive the latest episodes downloaded to your computer or portable device. Select the subscription method below that best fits your lifestyle.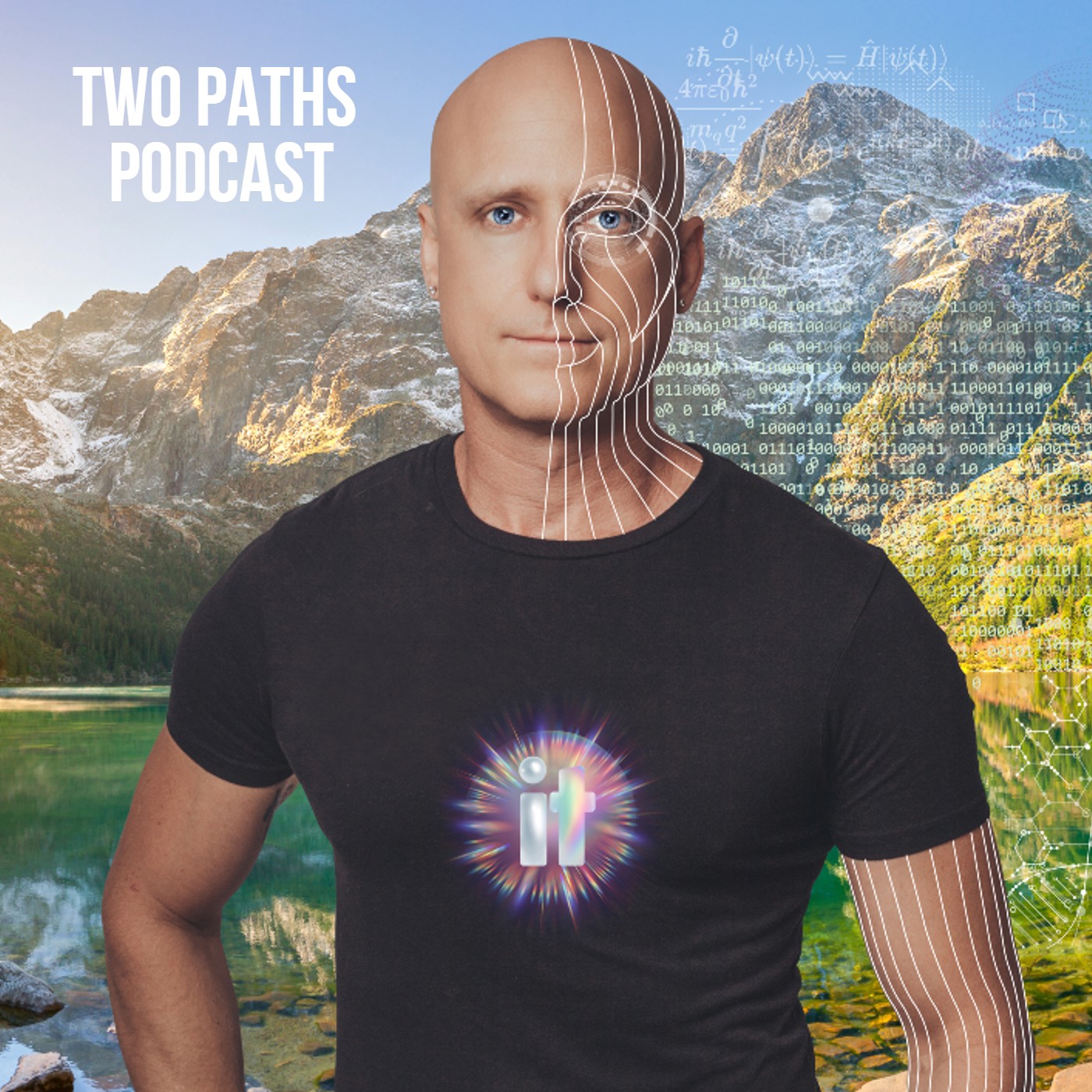 Two Paths Podcast
Troy A Haines
Dating back to when we were primates and first used a stick to get at fruit on a branch outside our reach, we've progressively used tools and technologies in more sophisticated ways to extend our abilities. That's no different to today as we progressively explore tools, techniques and technologies to realise ever increasing levels of performance and potential. We are fast approaching a convergence point where exponential technologies such as Artificial Intelligence, Neurotech, BioTech, Virtual & Augmented Reality (among others) will blur the lines between artificial and the real, and between the virtual and the real. In addition as meditation becomes more mainstream, many are experiencing a greater disidentification with the mind made concept of self, the trauma and conditioning which keeps us small, being replaced by an alignment with our seed of potential within. And furthermore the subsequent psychedelic renaissance that is unfolding is set to expand our awareness of who and what we are...individually and collectively in ways that we can't even imagine from this current point in time. Two Paths is an exploration of two narratives (the pink path and the grey path) into the fundamentals of wellbeing, performance optimisation, human potential and potential beyond human. The pink path in our organic capacity and, the grey path the integration & augmentation with technologies as part of the emerging transhuman, post human movementThe Two Paths podcast is where we have these conversations, exploring the opportunities that are unfolding and providing an evidence based approach as we interview leaders in science and research, wellbeing & performance optimisation, technology entrepreneurs & innovators, leaders in consciousness and those at the forefront of psychedelic research, among many others relevant to wellbeing, performance and potential.
iOS (iPhone, iPad, and iPod)
To subscribe, select the "Subscribe on Apple Podcasts" button above.
Mac and Windows
To subscribe, select the "Subscribe on Apple Podcasts" button above.
Android and Amazon Fire
To subscribe, select the "Subscribe on Android" button above.
Your favorite application
Copy the address found in the box above and paste into your favorite podcast application or news reader.
Bookmark this podcast
To bookmark this podcast site, press the "Ctrl" and "D" keys on your Windows keyboard, or "Command" + "D" for Mac.